Motranser regards providing first-class
dental excellence as our long-term mission.
Motranser is a professional dental brand under ACME Tooling Technology Co., Ltd. We started our business from precision plastic injection molding and manufacturing for more than 20 years, including 3C electronic parts, medical devices, contact lens…etc. Now we are focusing on producing functional dental products to help dentists' solve their existing problem and improve efficiency. In the future, we will keep developing more products, ideas and cooperation is always welcomed. Ideas combine with technology to better our life. We know infinite possibilities are the biggest characteristic of molding, and we also possess the technological capability in precision and quality. These enable us to surpass the current and go further, to bring more convenient, more practical, more economical and more environmentally friendly products to doctors, dentists and to do less harm for the Earth.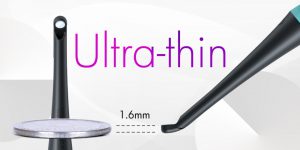 M5 is the perfect tools to be used with microscopes in microsurgery.
Read More